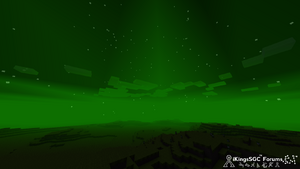 This page is a list of every 100% confirmed planet to be in the DWCM. These will all be accesible by the TARDIS Planet/Time Era GUI. However, many (if not most) of these will not be accessible until you have found memory matrix crystals.
System Of Legends Edit
Stella Amorini
Shillelagh
Candyland
Skat Moj Edit
Earth
Luna
Pete's World Earth
Pete's World Luna
Mars
Jupiter
Saturn
Adipose 1
Adipose 3
Adipose 5
Unnamed Solar System Edit
Planets with Unknown Solar Systems Edit
Jafarfungulum
Jeggaborax Cluster
Krilla 
Ownworld
Shadow Proclomation
Judoo
Ploonaxic
Jabanxian Prime
Steampunk Planet (name unknown)
Planet of Time Lords (may not be Gallifrey)
Santa's Village
Solar Systems
Edit
Milky Way Galaxy Edit
Sol
System Of Legends
Skat Moj
Pegasus Galaxy Edit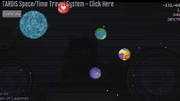 Unconfirmed Planets
Edit
These are planets that have not been 100% confirmed.
Utopia
Holiday/Myths Planet (contains biomes such as "The North Pole," "Bunny Trail," and "Sleepy Hollow Forest")
Unnamed Homeplanet Of The Creepers (This was based off of a suggestion. If it will be implemented, it will be in Skat Moj)